Custom Flooring Installation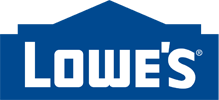 We are your exclusive Lowe's flooring provider
Click Here To Get Started
How We Earn Your Trust
In 2023, Ultimate Home Services was named Lowe's Provider of the Year for our innovation and commitment to our partnership with Lowe's. Ultimate Home Services was established in 2008. For over fifteen years we've provided our Lowe's customers with exceptional service and seamless installation experiences based on partnership and teamwork. Our relationship with Lowe's has grown over the years. We now offer installation services to over 260 Lowe's stores in thirteen states.
What Previous Customers Are Saying
Scott just came and measured my upstairs and basement stairs. He did a super job. He called me a couple of hours before to give me a heads up. He was on time. He was very polite. He answered all of my questions. I was extremely happy with the entire process.
Not only did they complete the project within the agreed-upon timeframe, but they also left my home spotless, taking care of the cleanup process themselves. Their commitment to leaving the space in a pristine condition demonstrated their respect for both their work and my home.
UHS installed carpet on 2 sets of stairs and a hallway in my home. The process was easy from beginning to end. The detailer was polite and knowledgeable. Scheduling was simple and efficient. The installer was very quick and paid attention to the details. I would definitely recommend UHS in the future.
Ultimate Home Services redid our flooring. The products and services were incredible! We have a unique floor plan, and their installation expertise was amazing. They set up saws in our garage and cut every piece perfectly. We love our perfect flooring and would most definitely recommend UHS services to everyone who expects super quality work!
The two men that came were very friendly, professional, hard working, and did a great job with the install. They stayed and completed the entire job. I am very pleased with the way everything looks. They were very detail oriented and very nice to work with. I would recommend them highly for jobs with my friends and family. If I could give them a higher score, I would.
This is the second time I have used Ultimate Home Services for carpet installation. They are professional, and very responsive. Not to mention they are extremely fast and seem to have some fun while they work too. The quality of work is 10/10.
They were very accommodating to my schedule, including last minute re-scheduling on my part. They showed up when they said they would, did an excellent job, and cleaned up after themselves. Highly recommend.
We had a tile floor installed that we got from Lowe's. We couldn't be more satisfied, both with the floor and with the installation. The two workers were professional and competent. On the first day they worked 12 hours so that they could grout the floor the next day. 12 hours later they were back and finished the job. Incredible work ethic! Thank you.